Below are the teams we offer for the 2023-2024 Season. Click a team to see costs, practices, tournaments and additional information. Feel Free to visit our contact us page if you have any questions.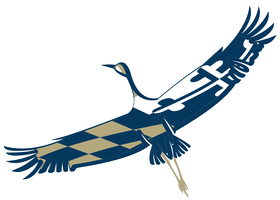 Multi-player Family discount:
If more than one child in a family (siblings residing in the same household) plays on teams in the Blue Heron Lacrosse Club, the first child will be charged full registration fees and each additional child will receive a 20% discount off the full  season registration fee.  The discount will be applied after the registration process is completed and a deposit has been paid for all children in the family.
Cost: $2,100
---
What this covers:
Coaching
Uniform
Swag (Goggle straps, Hoodie, Sweatpants, Shirt & Shorts)
2 Fall Tournaments
Fall Practices (1/week Sunday Mornings)
AACS Indoor Winter practices (Saturday Nights in Jan/Feb)
Spring practices (2/week)
NGLL Spring League
Summer practices (3/week)
4 summer tournaments
Each player MUST have USA Lacrosse number

https://www.usalacrosse.com/membership
Travel and lodging provided at own expense
Cost: $2,150
---
What this covers:
Coaching
Uniform
Swag (Goggle straps, Hoodie, Sweatpants, Shirt & Shorts)
2 Fall Tournaments
Fall Practices (1/week on Sunday Mornings)
AACS Indoor Winter practices (Saturday Nights in Jan/Feb)
Optional Winter League (not included in registration)
Spring practices (2/week)
NGLL Spring League
Summer practices (3/week)
3 summer tournaments
Each player MUST have USA Lacrosse number

https://www.usalacrosse.com/membership
Travel and lodging provided at own expense